Hello Anja and Lars,
Thanks for sharing such a happy news with us. It really is wonderful to hear about this joyful news. Sothearath and her family must be very very happy to know about this. Her child now can walk and talk some basic words such as mama and papa. Sothearath seems very happy with her marriage life. She has gained alot of weight and her husband wishes that she could gain another 5kg. He actually loves slightly fat lady.
I have been quite busy with my farming and school bussiness. Now we are in the middle of the monsoon season so it rains very heavily. The children are happy and healthy. It seems that we are going to have a good harvest this year, I guess.
Last month I invited my friend to give lecture on The Importance of Child Nutrition. Some parents participated and they helped share this knowledge to others who didn't have time to come. I have a few photos for you.
I will print this wedding photo and deliver it to Sothearath's family as well as the children at my school.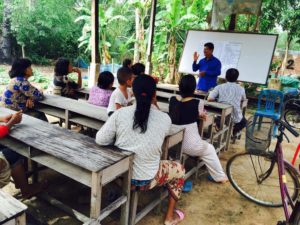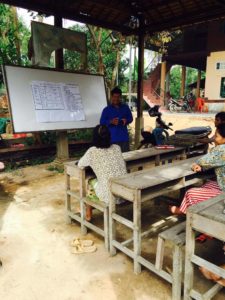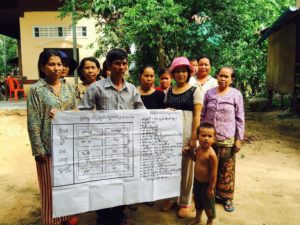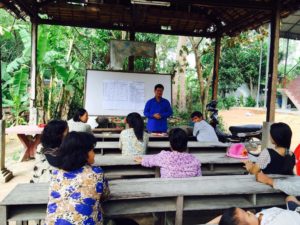 I do hope your family is doing well. And, my big congratulations to Irish and Rudi. I wish them all the best!
Best regards,
Cha Cha,